Standard Size Picnic Table
Our picnic tables use 2″ × 4″ and 2″ × 6″ cedar boards and are 6′ long. This is considered a standard-size.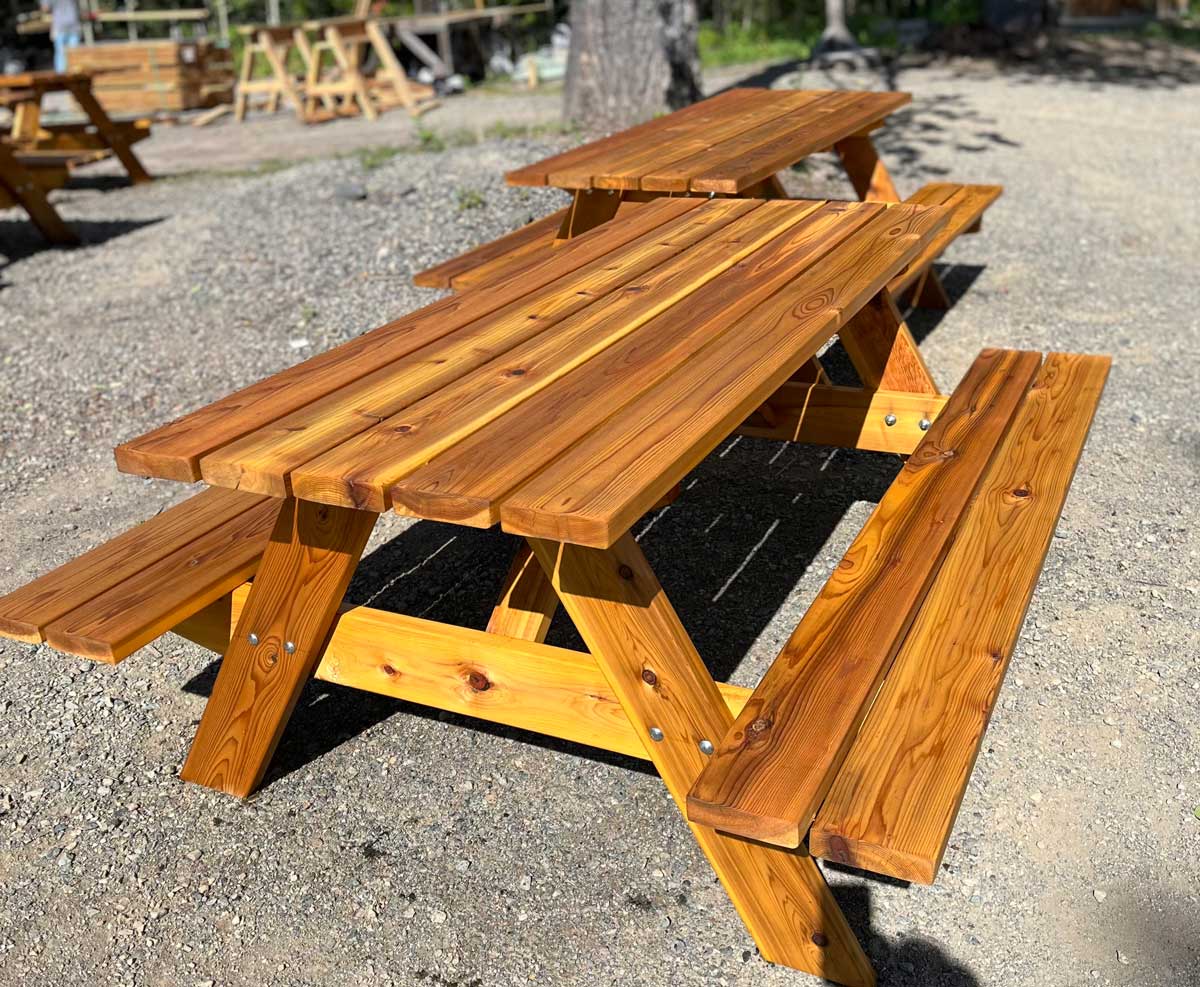 This custom picnic table is standard sizing but in a different style. Please call for availability and pricing.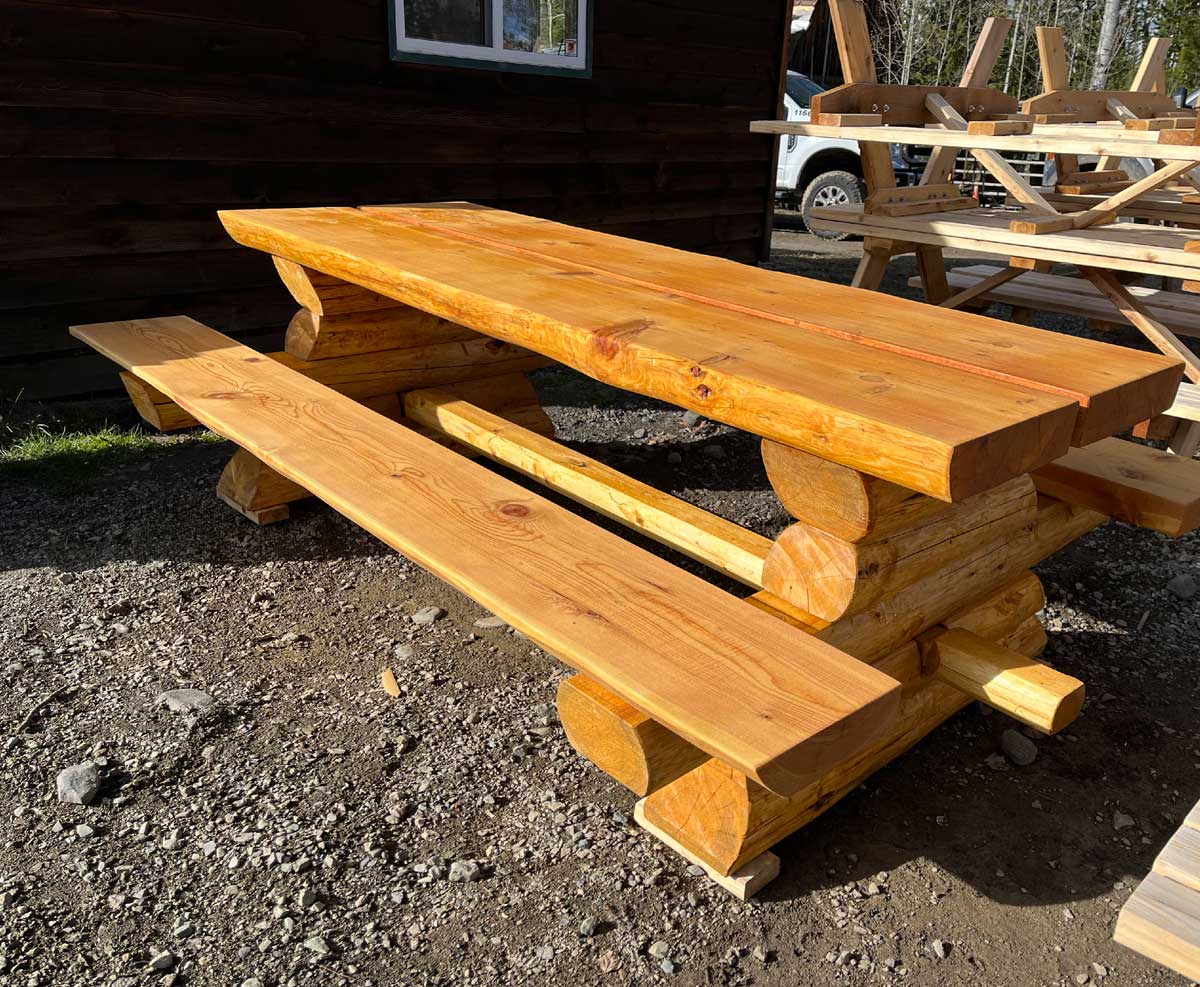 Give us a call at (250) 593-4331 or visit the contact page to send us a message.