We craft every cedar project as if it were our own.
Learn why we only use quality cedar.
Durability & Long Lasting
Cedar is used when great durability is required to endure exposure to all kinds of weather. Cedar is very resistant to decay due to contained natural compounds called Thumaplicins. These compounds allow the wood from fallen trees to retain its properties for a century or more.
Great for High Moisture Areas
Cedar is dimensionally stable, which means that it lies flat, stays straight and is extremely resistant to warping which makes it very suitable in high moisture areas such as kitchens, bathrooms and saunas.
Sound Suppression & Absorption
Cedar absorbs sound providing excellent sound suppression. You will be pleased with this benefit when buying any one of the following products; cabins, garden sheds, boat wharves, swim docks, outhouses, woodsheds and tiny homes.
Perfect for the Garden & Patio
Cedar is the number one choice for outdoor patio and garden furniture because of the visual harmony with the landscape combined with stability and durability.
Cedar is an Excellent Insulator
Cedar is also an excellent insulator. It has an insulation value higher than most wood and much higher than brick or concrete. Buildings that feature cedar paneling, ceiling, and siding tend to stay cooler in the summer and warmer in the winter.
Cedar Ages Gracefully
Cedar can be finished with wood sealer, wood stains, wood oils, paint or left to naturally age. Properly finished and maintained cedar ages gracefully and endures for many years.
Solid, durable & cedar. Products that last a lifetime.
Standard and custom-builds are available upon request.
Looking to build yourself?
Fawn Lake has the Lumber you need.
In addition to our product line-up, we have quality cedar lumber available for purchase. We have tongue and groove, and different sizes for inside finishing.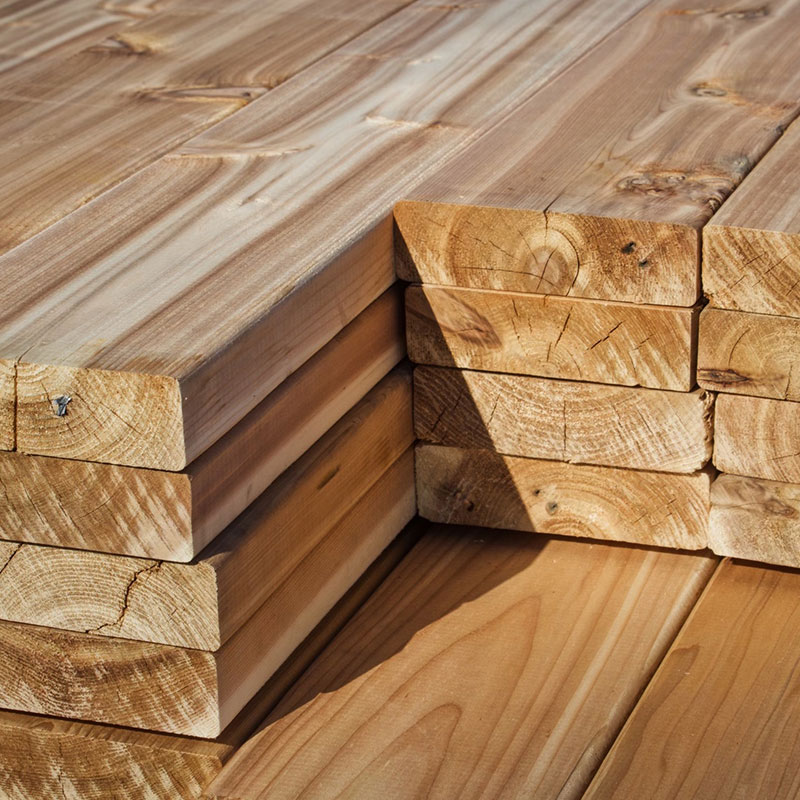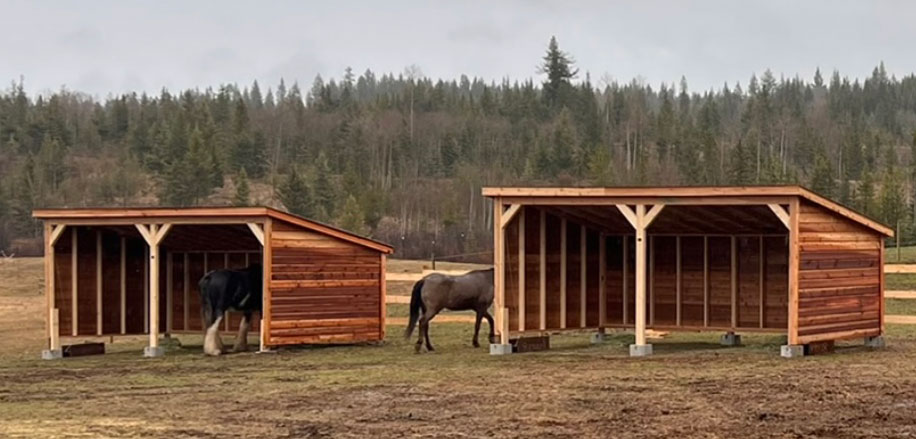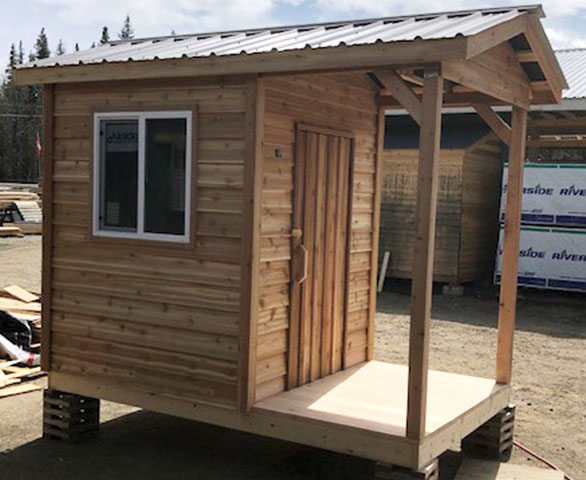 At Fawn Lake Lumber & Supply we understand that our standard list of products might not have exactly what you're after, That's okay because we have built so many things not listed! Everything from
Equine Shelters, Chicken Coops, Pump and Electrical Sheds, Dog Houses, Cookhouses, Saunas, Shower houses, Change rooms, Fruit stands, Bus shelters, Playhouses and so much more!
If it's not listed don't hesitate to give us a call we would be glad to help you with that custom product you cant find anywhere else!
Picnic Tables
Our picnic tables use 2×4 and 2×6 cedar and are 6ft long. This is considered a standard-size picnic table. We also have available a custom build. Learn more about it here.