Our quality-made Western red cedar docks are built to last in the roughest environments. Solid, Stable, and Secure, our cedar construction and decking come standard on all our docks. We use full 2" thick surfaced deck boards, not 5/4" like the other guys… and we take pride in our HD Galvanized hardware, heavy-duty floats, and coated fasteners. These docks will stand up to the harshest of elements and look the nicest on the water.
Call us today to get more info on sizing and customizable options for your dock today!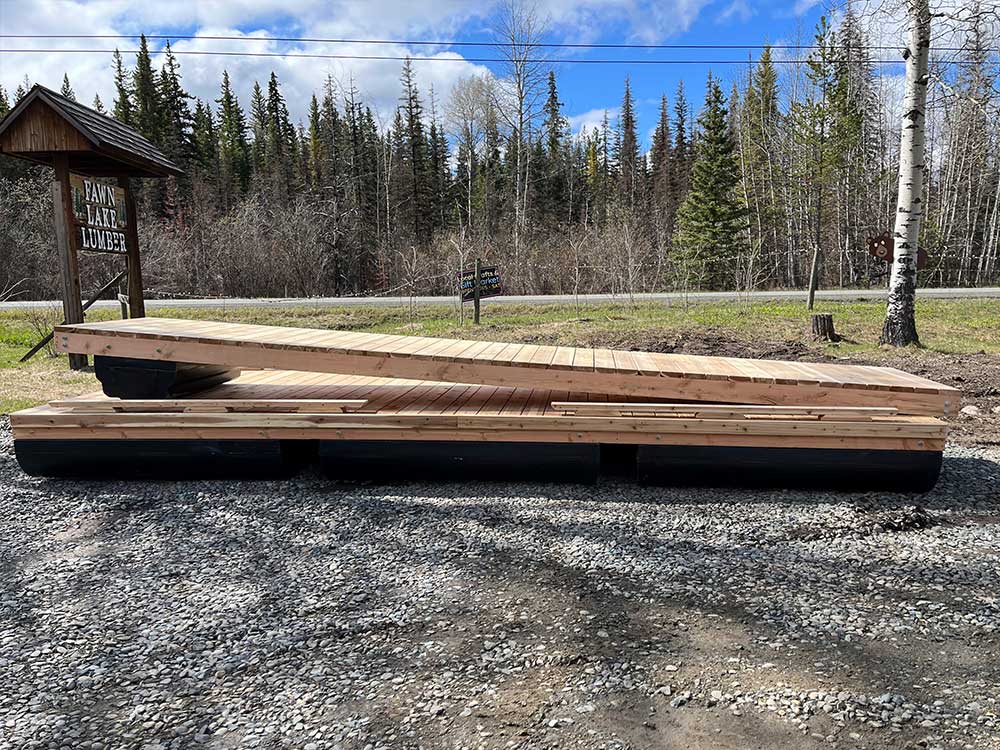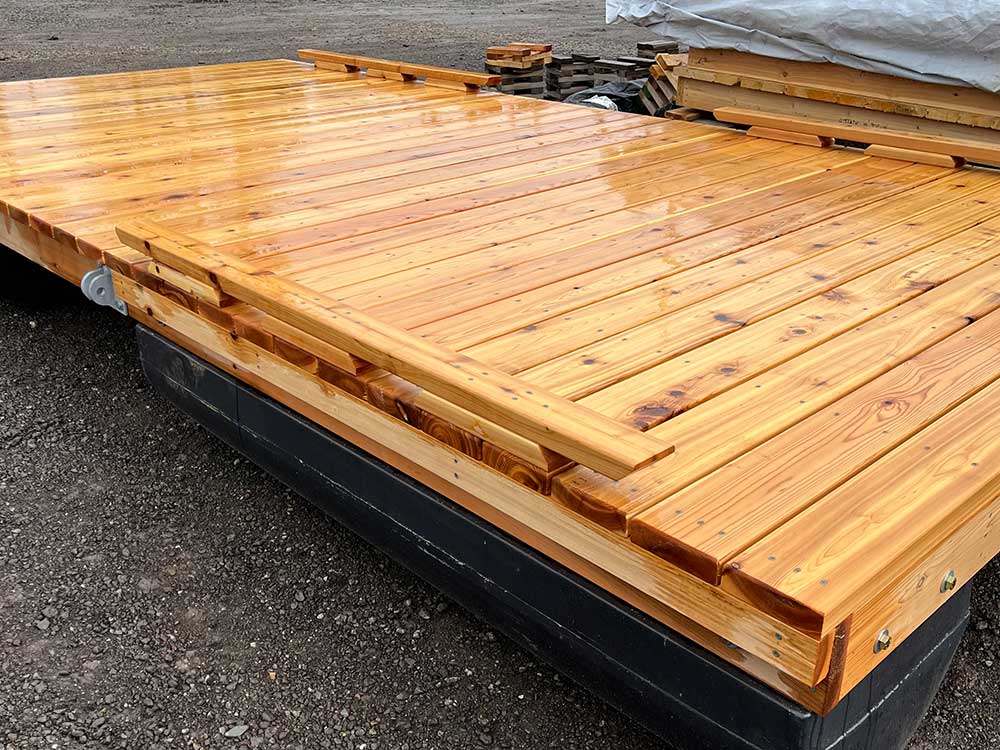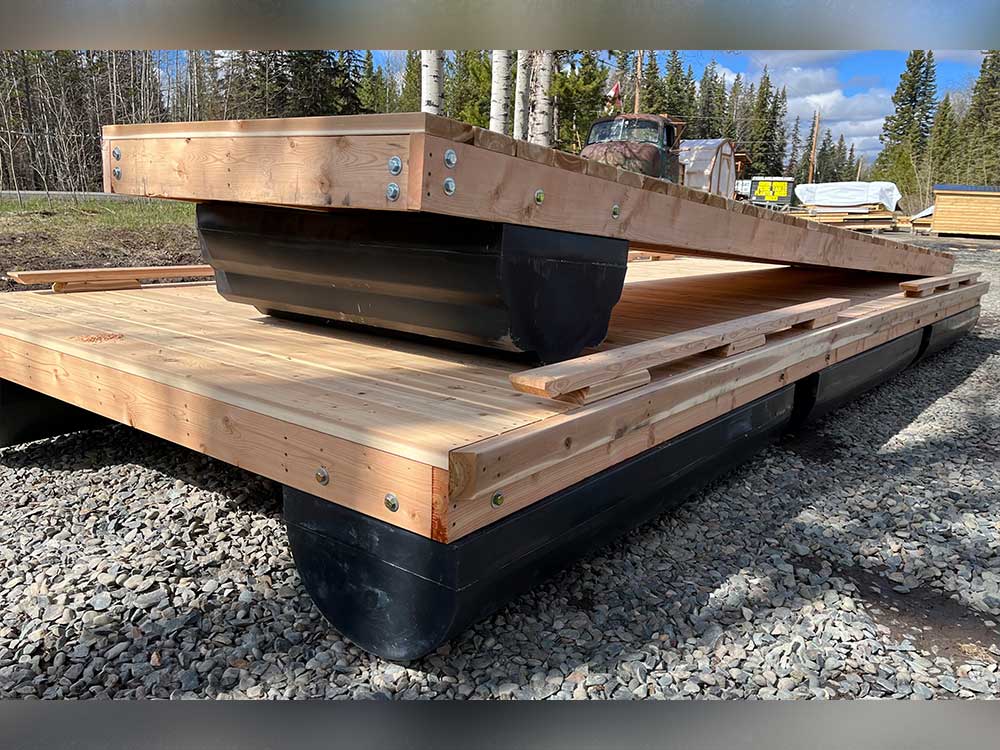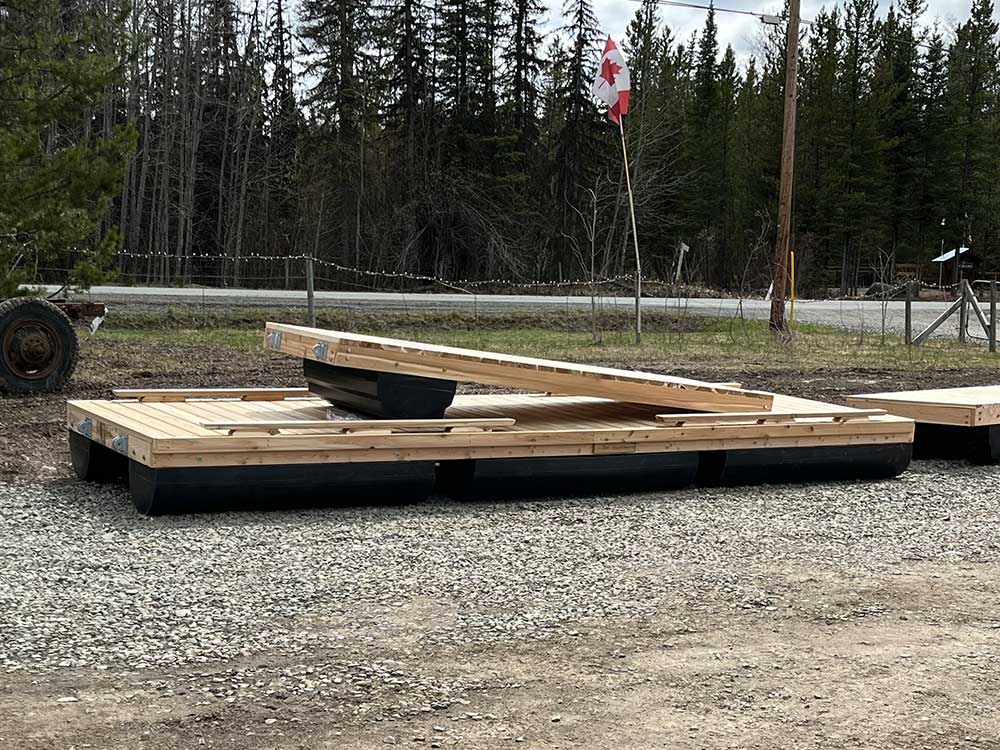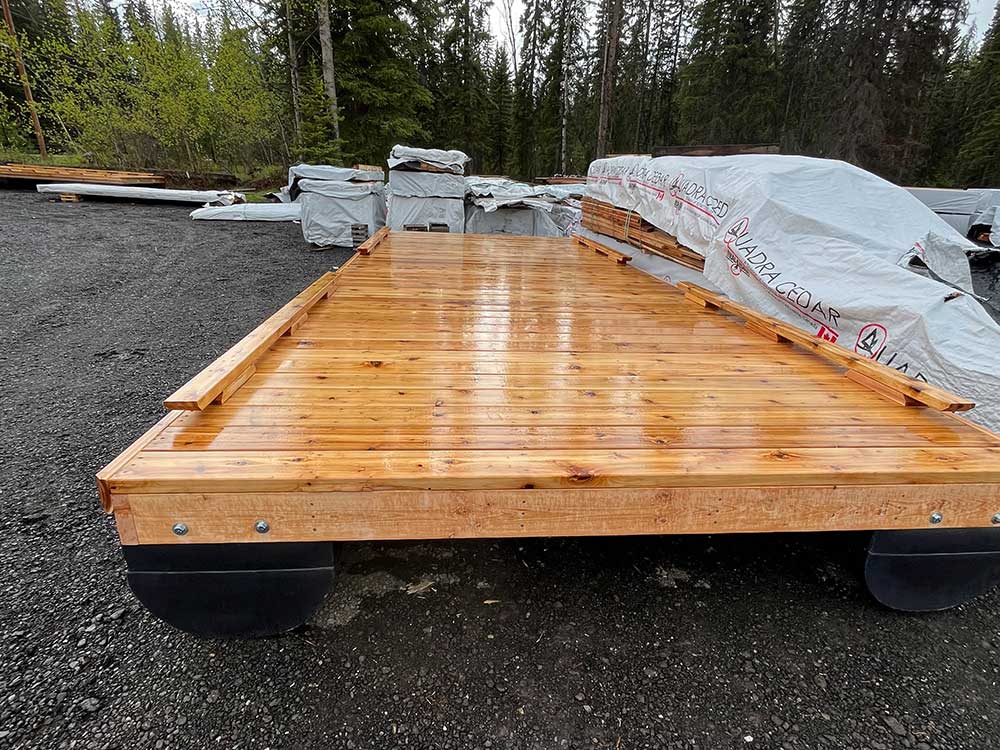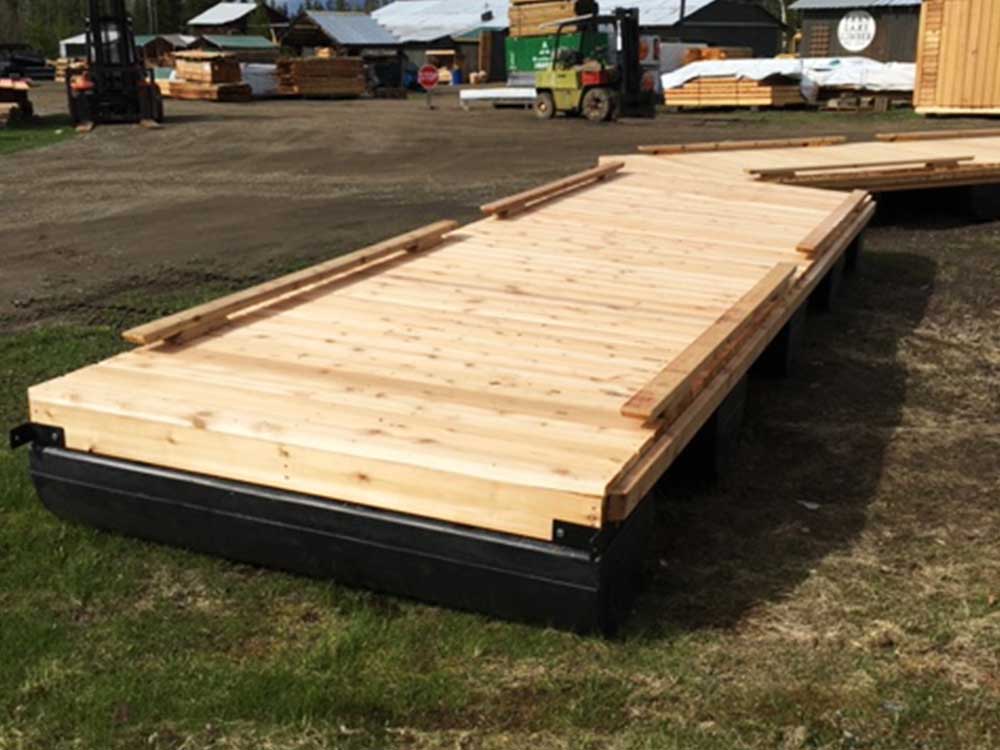 Docks & Wharves Sizes
6′ x 12′
6′ x 16′
6′ x 20′
8′ x 16′
8′ x 20′
Gangways
Dock Hardware Options
Additional Float (4′ or 6′)
Set of T Female Bracket
Set of T Male Bracket
Outside Corner Bracket
Inside Corner Bracket
Back-Up Plate
Connector Pins
Bracket Kit for Gangway (includes: 2 Female Ts, 2 Male Ts, 2 Connector pins, 8.5″ bolts, Washers, and Nylock hardware)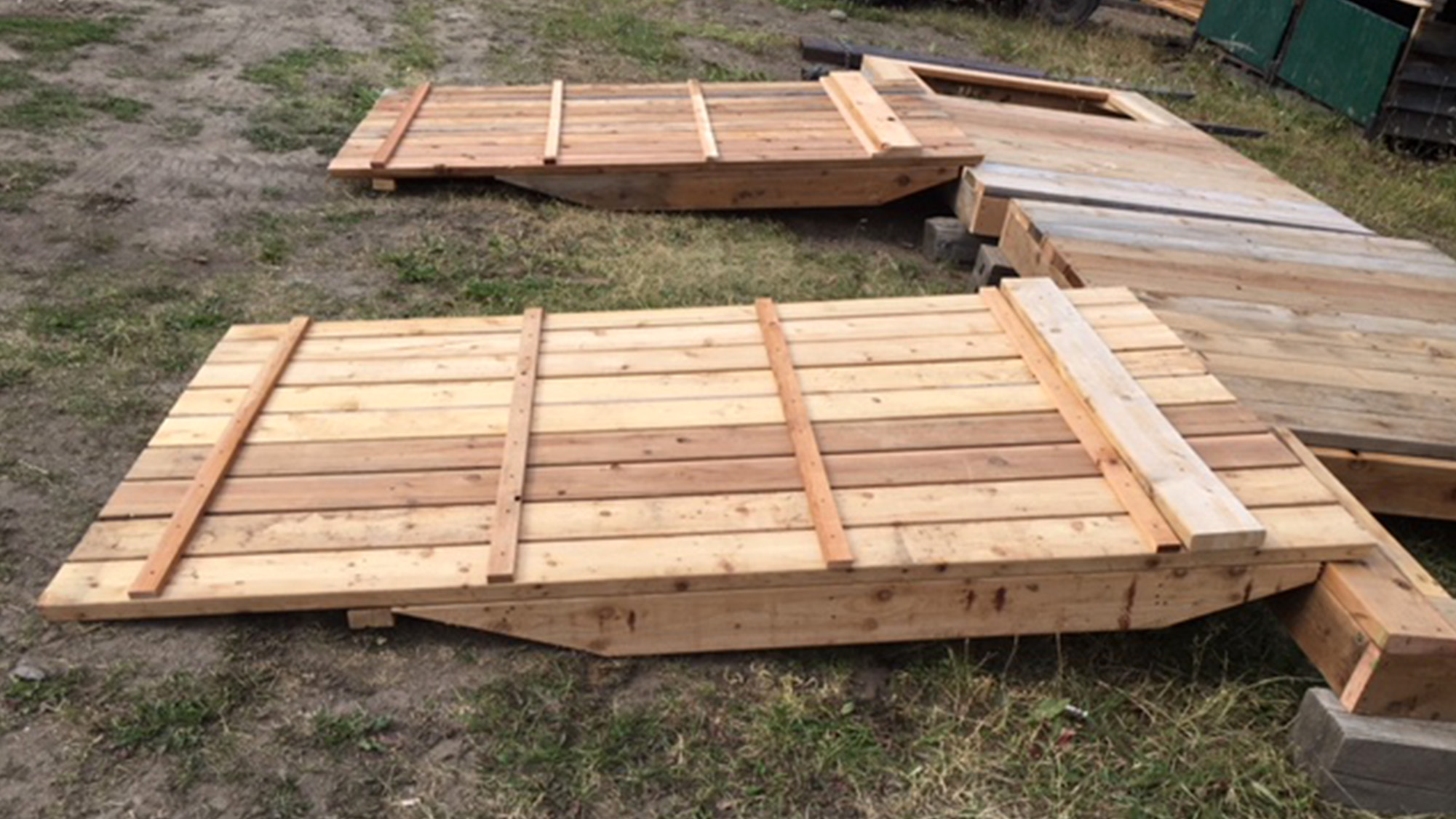 We make custom ramps too!
Let's Get Started
It is time! We want to help you plan your Fawn Lake Lumber project. Give us a call at (250) 593-4331 or visit the contact page.