About Fawn Lake Lumber & Supply
We are Adam & Ruth Clouatre and Annette & Troy Erskine.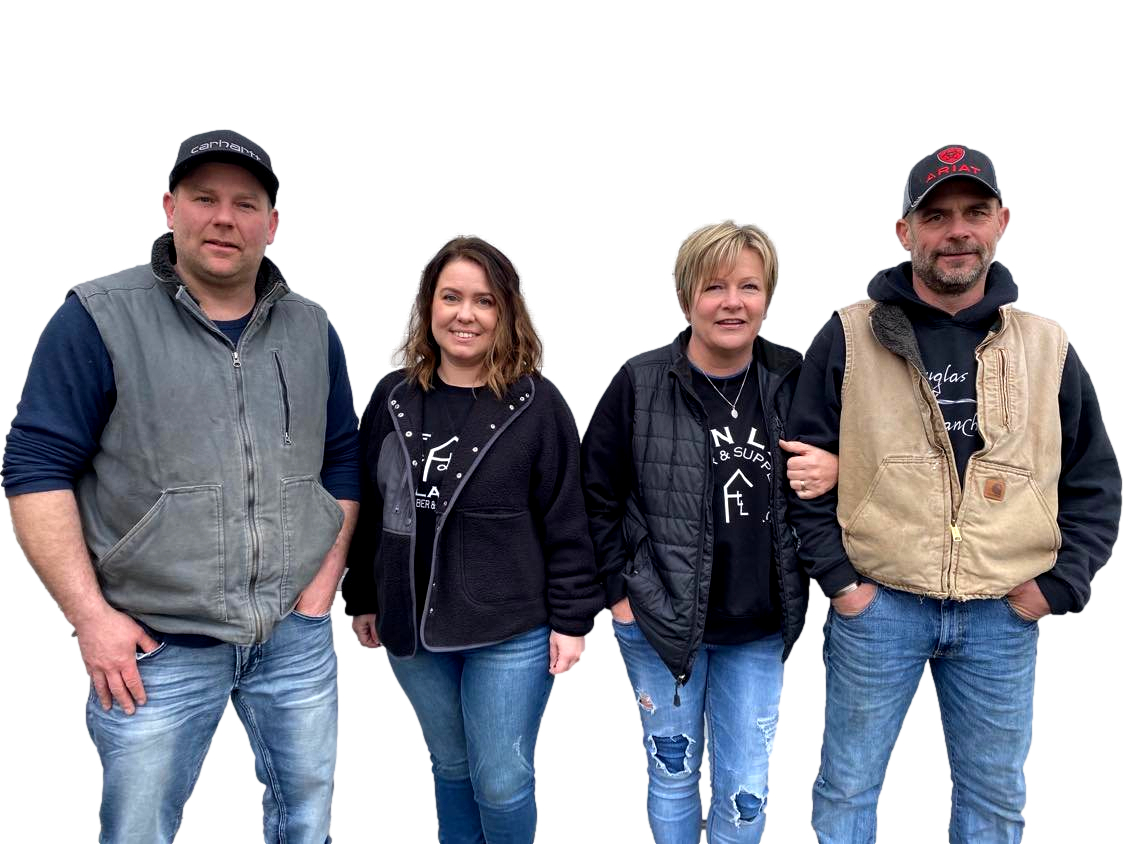 Adam, Troy, Ruth, and Annette are all very excited to be the new owners of Fawn Lake Lumber and Supply. They are happy to have this opportunity to build and supply quality products.
Ruth and Adam Clouatre live in Rosedale. They both have been coming to the area since they were children and have many fond memories here. They have property at Deka Lake and hope to create memories for their own children, Phillip and Paris.
Annette and Troy Erskine had property at Deka for 13 years which they recently sold and are now building their forever home at Sulphurous Lake.
Three of their sons, Breydan, Layne, and Kole have made the move with them and are excited to be working at the yard.
We are all looking forward to meeting everyone and serving the community. Hope you will come in and see us soon.
Thank you,
The Fawn Lake Lumber & Supply Team
Custom Builds Available
We want to help you plan your next project. Give us a call at (250) 593-4331 or visit the contact page to send us a message.